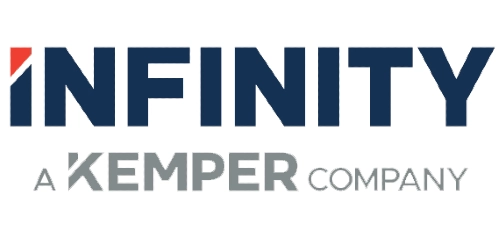 Focuses on providing low-cost coverage for drivers that typically struggle to find insurance, including drivers with accidents or tickets on record
Infinity's DriverClub, which is free to join, provides 24/7 roadside assistance to members at no extra cost -- you simply pay for the services you use
Infinity's Read Conmigo program offers free books in both Spanish and English to support bilingual literacy
Company Background
Originally founded in 2002 and now operating under its parent company Kemper, Infinity Auto Insurance is a car insurance carrier that focuses its business on insuring drivers that other insurers typically consider high risk. Headquartered in Alabama, they currently offer policies in five states, including Arizona, California, Florida, Georgia, and Texas.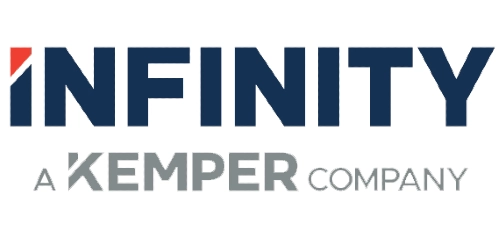 The Car Insurance Guide's Reviews Methodology
The Car Insurance Guide uses a proprietary algorithm to evaluate the car insurance options presented. Factors reviewed and rated include pricing, handling of claims, age of driver, bundling, and driver type. These factors are evaluated and scored to provide an overall score for the carrier as well as being individually assessed to provide a detailed review of the fit of the carrier to the driver. The data comes from research The Car Insurance Guide conducts as an invite-only annual survey and from interviews with car insurance agents. Insights from experts, those whose job it is to understand and recommend the best insurance companies for their clients, is invaluable. Use of The Car Insurance Guide's 2023 reviews by third parties without the express written consent of The Car Insurance Guide is strictly prohibited.